Pleated Filter Bag Dalamatic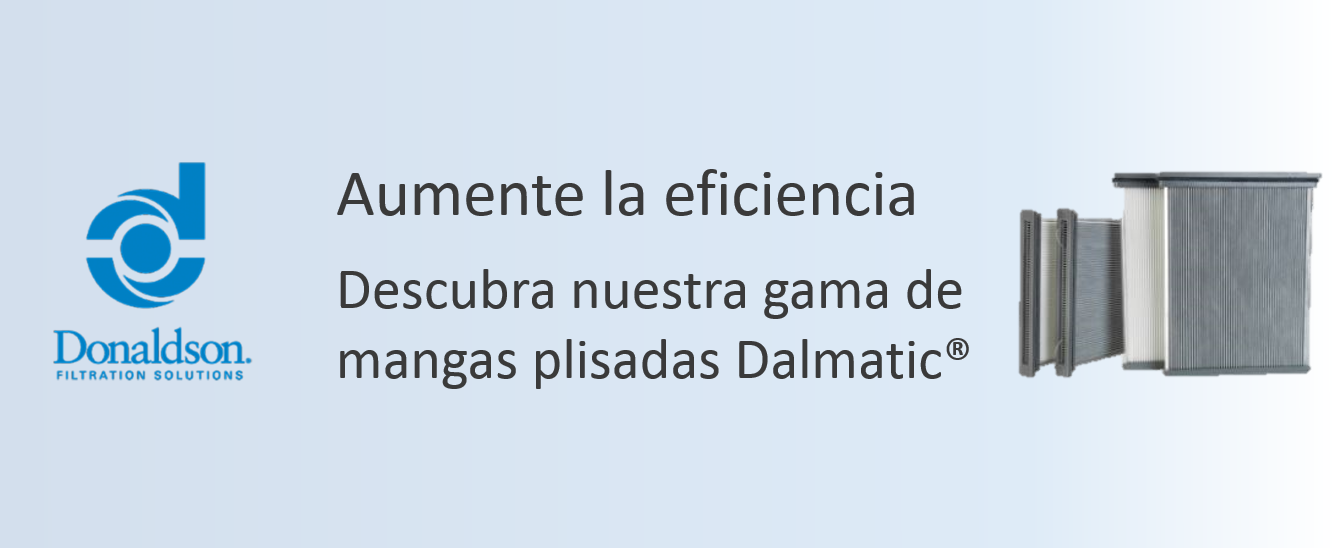 Get the most out of your Dalamatic equipment without making any modifications to the filter, basically replacing cages and bags with Dalamatic pleated filter bags, which will provide:
Three times longer life than a hose.

Shorter than a hose.

3 times larger filter surface
ENSURE faster and easier maintenance, with less exposure to dust by maintenance personnel
FINISH with abrasion and dotting of dust, the main causes of failure of a filter.
DRASTICALLY ELIMINATES downtime and unexpected stops.
REDUCE hidden expenses, energy and compressed air.
INCREASE efficiency and production performance.
REDUCE your emissions up to 94%, and the number of pulses up to 87%.